Khuyến mãi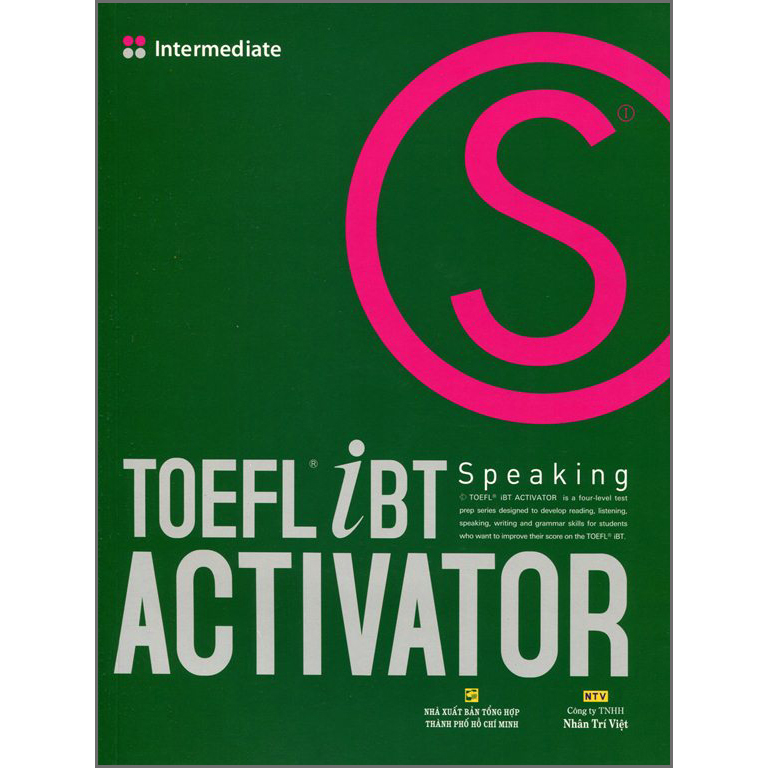 tiki.vn
TOEFL iBT Activator Speaking Intermediate Kèm CD
145.300 ₫
178.000 ₫
Thông tin sản phẩm
Are you preparing to take the TOEFL iBT exam but struggling with your speaking skills? Look no further than the TOEFL iBT Activator Speaking Intermediate with accompanying CD.
Designed to cater to students of all levels, this four-level test prep series is perfect for anyone looking to improve their TOEFL score, particularly in the speaking section. With a range of activities and exercises, you'll develop and refine your English proficiency skills to give you the best chance of success.
The series offers accurate and essential strategies for all TOEFL question types in reading, listening, speaking, and writing sections. Whether you're a beginner or an advanced learner, there's something for everyone in this comprehensive guide.
The Speaking Intermediate book comes with an accompanying CD, allowing you to practice your pronunciation, intonation, and other critical speaking skills at your leisure. You can work on your spoken English whilst on the go, with the help and guidance of TOEFL iBT Activator.
With step-by-step guidance, you'll feel confident and prepared for the exam day. TOEFL iBT Activator Speaking Intermediate provides the essential tools, strategies, and knowledge you need to master the speaking section.
Don't let your speaking skills hold you back from achieving your goals. Invest in TOEFL iBT Activator Speaking Intermediate with accompanying CD, and start seeing the results that you've been striving for. Prepare with confidence and aim for success on your TOEFL iBT exam with TOEFL iBT Activator Speaking Intermediate.
#TOEFLiBTActivator #TestPrepSeries #EnglishProficiency #ReadingSkills #ListeningSkills #SpeakingSkills #WritingSkills #GrammarSkills #ToeflQuestions #Strategies #CDIncluded #IntermediateLevel