Khuyến mãi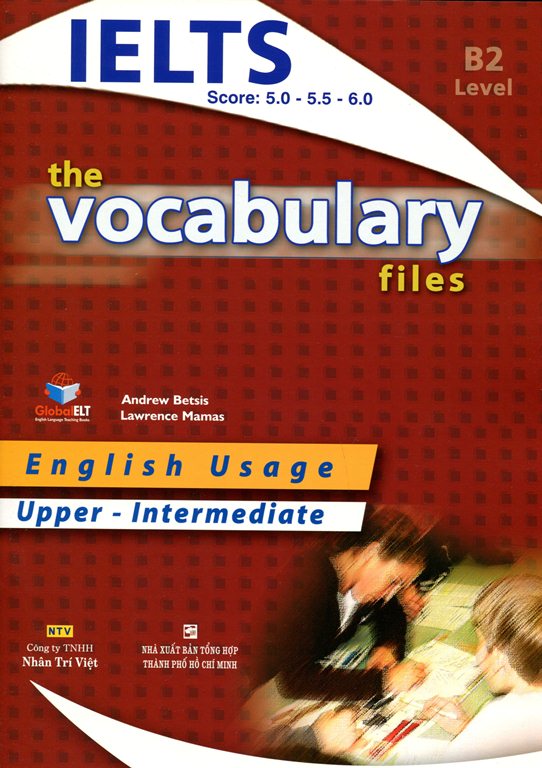 tiki.vn
The Vocabulary Files B2 Upper - Intermediate Không CD
62.000 ₫
78.000 ₫
Thông tin sản phẩm
The Vocabulary Files B2 Upper-Intermediate book is the perfect tool for anyone looking to improve their vocabulary skills. It comprises fifteen lessons covering a wide range of topics. Each lesson is filled with exercises that are focused on helping learners use vocabulary in an accurate and flexible manner.
The book provides a well-structured system of vocabulary set out through fill-in-the-blank exercises and sentence completion, which helps students deepen their understanding of the context of how words are used in specific communication scenarios.
Unit 1 covers the vocabulary related to the Economy, including essential concepts such as inflation, recession, and GDP. Unit 2 explores vocabulary related to the Animal Kingdom, delving deeper into animal categories and specific traits. Unit 3 is dedicated to the environment and the related terms like climate change or pollution. Unit 4 deals with health vocabulary, such as common illnesses, treatments, and symptoms.
Furthermore, Units 5 and 6 focus on vocabulary related to driving, traffic, and road safety, and holidays, including popular destinations with idioms, phrasal verbs, and conversational words used in travel-related scenarios.
The Vocabulary Files B2 Upper-Intermediate book is an excellent choice for students who are willing to study in their own pace and who prefer reading, writing, and practicing vocabulary without necessarily having to rely on audio or video CDs.
Overall, this book is an essential resource for students who want to achieve greater fluency and confidence in their English communications. By the end of the fifteen lessons, learners will have an improved vocabulary base that can enable them to communicate much more effectively and efficiently. Get your hands on this fantastic book today!
#TheVocabularyFiles #B2UpperIntermediate #NoCD #EnglishLanguageLearning #VocabularyBuilding #InteractiveExercises #RealLifeSituations #EffectiveCommunication #DiverseTopics #FlexibleUsage #AccurateExpressions