Khuyến mãi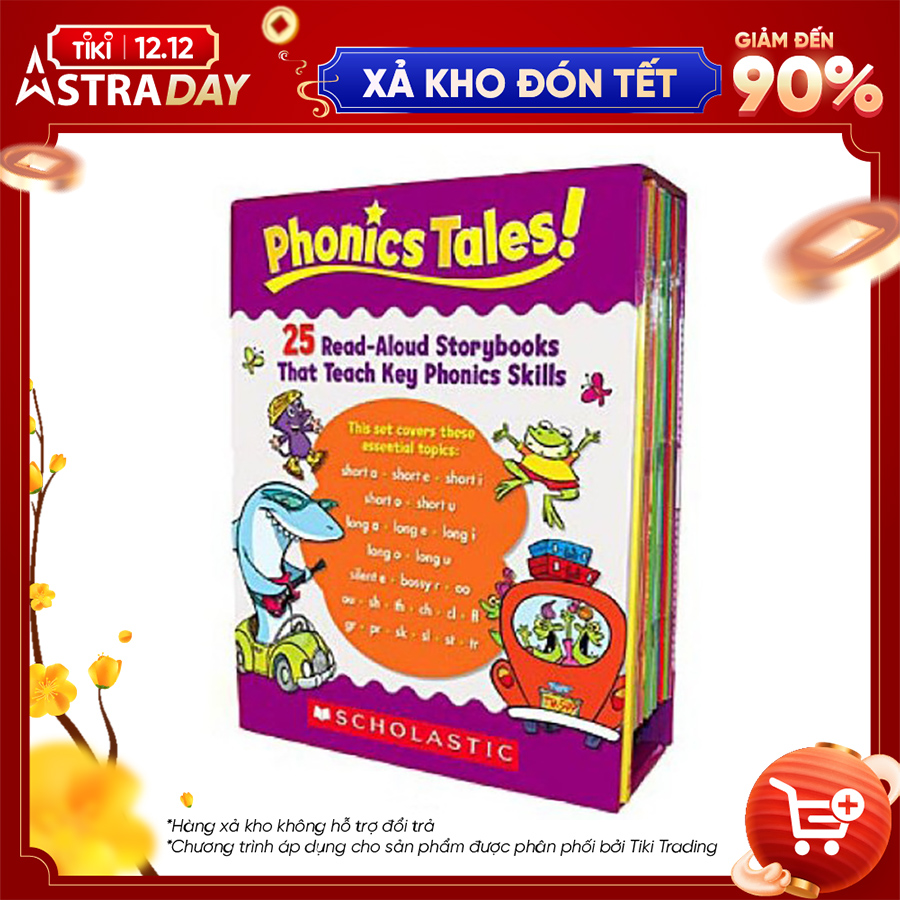 Thông tin sản phẩm
Phonics Tales 25 Read-Aloud Storybooks That Teach Key Phonics Skills With Teachers Guide are a must-have for parents and educators alike who want to instill fundamental reading skills in their children. These storybooks not only entertain children but also teach them crucial phonics skills that are essential for becoming proficient readers.
With 25 engaging storybooks in one collection, Phonics Tales cover all the important phonics rules, from short vowels to long vowels, digraphs, and blends. Each storybook focuses on one specific phonics skill, helping children to master it before moving on to the next one. The stories are written in a simple and easy-to-understand way, making them perfect for beginning readers.
The Phonics Tales are read-aloud storybooks, which means that parents and teachers can read them to children, helping children to learn phonics in a fun and interactive way. Each storybook comes with a teacher's guide, which provides suggestions for pre- and post-reading activities, comprehension questions, and additional ideas for teaching phonics.
One of the best things about the Phonics Tales is that they are engaging and interactive. Each storybook is beautifully illustrated, and the stories are entertaining, incorporating characters that children will love. Children will enjoy the stories while also learning important phonics skills. The Phonics Tales are perfect for children aged 4-8 years old.
While the Phonics Tales are a fantastic teaching tool, it's important to note that they are sold as a "clearance" item and do not support returns or exchanges based on external appearance or personal preferences. However, in the event that the product is defective or unusable, a full refund will be issued. So, before making a purchase, we encourage all customers to carefully consider their needs and ensure that the Phonics Tales align with their goals for their children's literacy education.
In conclusion, Phonics Tales 25 Read-Aloud Storybooks That Teach Key Phonics Skills With Teachers Guide is an educational and entertaining collection that is perfect for parents and teachers who want to instill phonics skills in their children. With 25 storybooks covering all important phonics rules, engaging illustrations, and a supplemental teacher's guide, the Phonics Tales are the perfect reading tool for beginning readers. While the clearance nature of the product means that returns and exchanges are not supported for personal preferences, we believe that the Phonics Tales will be an invaluable resource for educators and caregivers looking to promote children's literacy skills.
#PhonicsTales #ReadAloud #PhonicsSkills #TeachersGuide #ChildrensBooks