Khuyến mãi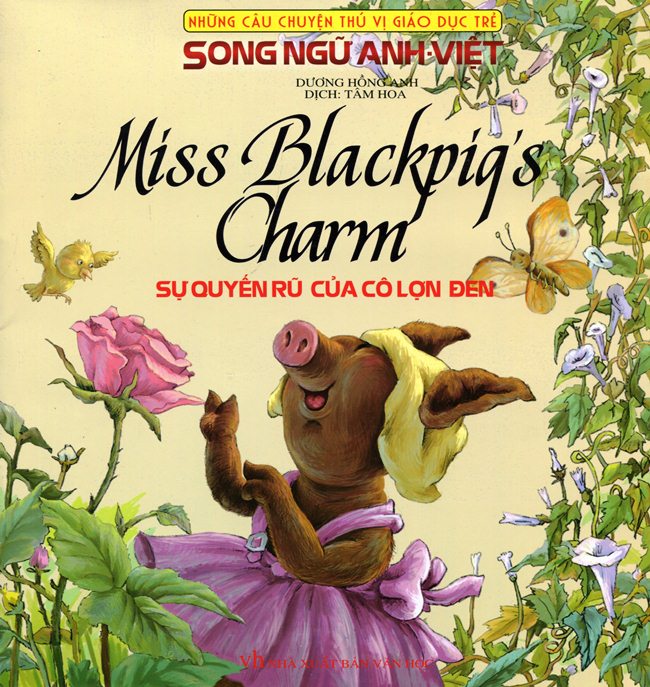 Thông tin sản phẩm
Looking for a fascinating and beautiful way to nurture your child's imagination while teaching them valuable life lessons about love and kindness? Look no further than "Những Câu Chuyện Thú Vị Giáo Dục Trẻ - Sự Quyến Rũ Của Cô Lợn Đen Song Ngữ Anh-Việt!"
This bilingual book features wonderful, engaging stories that not only capture a child's innate curiosity and desire to explore the world around them, but also provide them with invaluable lessons about love and compassion. With tales that range from the adventures and mishaps of a mischievous little fox to the heartwarming story of a black pig who learns to love herself despite the teasing of others, this book is sure to inspire and delight children of all ages.
But this book is more than just a simple collection of fairy tales. It is an opportunity for parents and caregivers to help build self-esteem and foster empathy and kindness in the children they love. The stories within these pages offer a means of instilling important life skills in young readers, while also encouraging them to use their imaginations and think creatively.
The bilingual format of this book also makes it an excellent tool for language learning, with easy-to-understand English translations that are perfect for children learning to read and speak Vietnamese. The engaging stories and colorful illustrations make this book an ideal choice for children who are just beginning to learn either language.
So if you're looking for a way to inspire your child's imagination and instill important life lessons that will last a lifetime, look no further than "Những Câu Chuyện Thú Vị Giáo Dục Trẻ - Sự Quyến Rũ Của Cô Lợn Đen Song Ngữ Anh-Việt." Order your copy today and start building a brighter future for your child!
#CauChuyenCoTich #HieuKyTreTho #NuoiDuongTamHon #TinhYeuThuong #QuyenRuCuaCoLonDen #BilingualChildrensStorybook #CauChuyenThucTien #PracticalStorytelling #GiaoDucTreEm #ChildrensEducation #EnglishVietnameseBilingual #SongNgữAnhViet