Khuyến mãi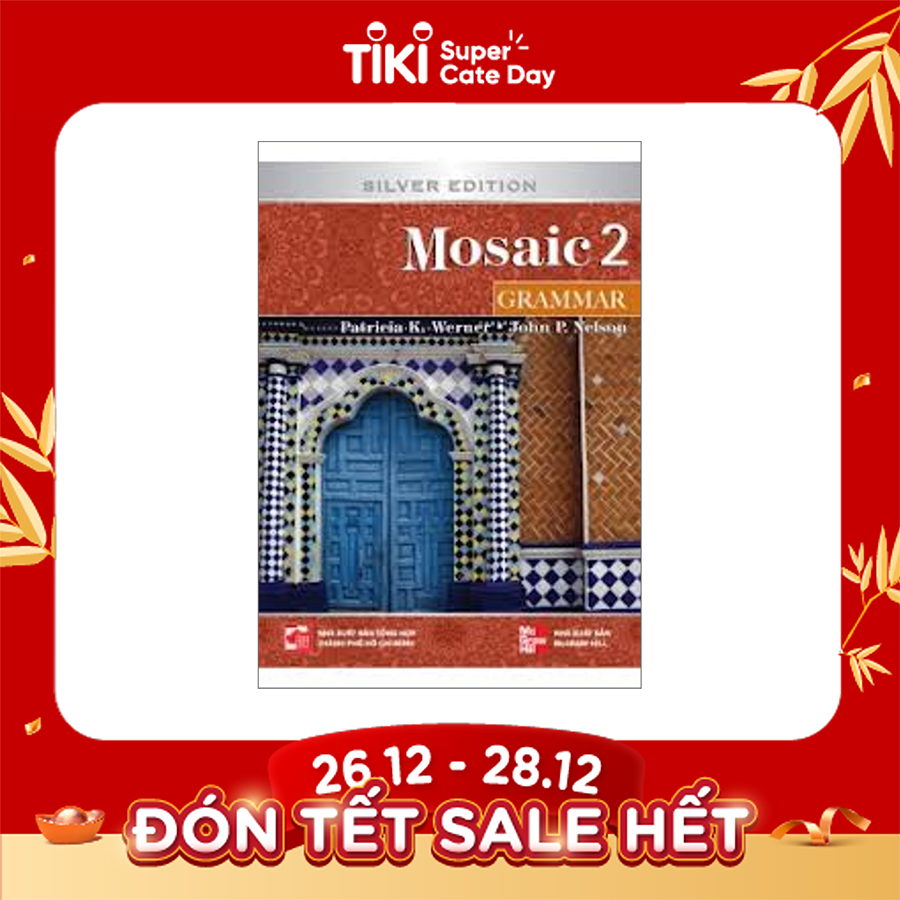 tiki.vn
Mosaic 2 - Grammar
76.750 ₫
145.000 ₫
Thông tin sản phẩm
Introducing Mosaic 2 - Grammar, the perfect tool for learners looking to enhance their grammar skills in English language. This product is part of the Silver Edition series, the most widely recommended academic skills series which has been thoroughly updated to meet the requirements of today's global learners.
With its fully-integrated 18-book series, Mosaic 2 covers all aspects of academic English including writing, reading, listening, and speaking, each strand catering to beginners as well as advanced learners. Its new design, which showcases important topics, improves readability, and enhances learners' interest in the content.
One of the key highlights of this product is its systematic approach that recycles content, vocabulary, and grammar throughout the four strands. In addition, the language proficiencies are articulated right from the beginning to advanced levels, aiding in a gradual learning process that ensures maximum retention of learned concepts.
Mosaic 2 - Grammar also boasts an interactive teaching style, which not only facilitates self-learning but also helps to reinforce learning goals. Besides, it comes with an online platform known as Connect, where learners can access a wide range of supplementary materials, practice quizzes, and various other useful resources to support their learning.
In conclusion, Mosaic 2 - Grammar is undoubtedly one of the most comprehensive and effective tools for enhancing your grammar skills. So, whether you are a beginner or an advanced user, Mosaic 2 has everything to offer that you need to achieve your language goals. Get your hands on Mosaic 2 now and witness a visible improvement in your language skills.
#Mosaic2Grammar #AcademicSkillsSeries #SilverEdition #LanguageProficiencies #GlobalLearners #ContentRecycling #VocabularyRecycling #GrammarRecycling