Khuyến mãi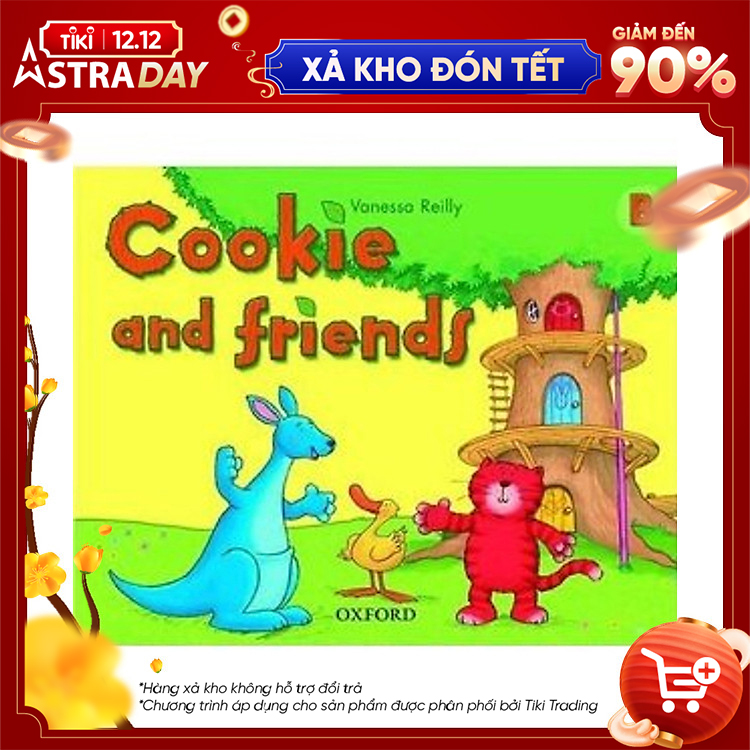 tiki.vn
Cookie and Friends B Classbook
30.001 ₫
254.000 ₫
Thông tin sản phẩm
Cookie and Friends B Classbook is the perfect resource for young children to learn English in a fun and engaging way. This three-level, story-based course is designed to teach children essential English skills through a series of entertaining characters and exciting adventures.
The classbook is packed with all the resources and materials that teachers need to create a dynamic and effective learning environment for their students. With clear and concise lesson plans, colorful illustrations, and a wide range of activities and exercises, this classbook makes learning English fun and enjoyable.
The Cookie and Friends B Classbook is ideal for children aged 5 to 7 years old who are just starting to learn English. The course is carefully structured to help learners develop their language skills gradually, building on what they have learned in previous lessons. The stories and characters in the classbook are engaging, relatable, and designed to capture children's imaginations, making learning exciting and enjoyable.
Teachers and parents alike will love the practical and fun resources included in the Cookie and Friends B Classbook. From flashcards and stickers to songs and games, this classbook has everything needed to keep young learners engaged and motivated.
So, if you're looking for a high-quality English language course for your young child, look no further than Cookie and Friends B Classbook. With its imaginative stories, dynamic activities, and wealth of resources, your child will be well on their way to becoming a confident and capable English speaker in no time. Remember, however, that our products are for those who understand our return policy, which includes no refunds for cosmetic damages and no returns for any other reason than defective products that can't be used. Please be sure to consider this policy before making a purchase.
#CookieandFriendsBClassbook